Multi-class discounts and Membership Discounts
Will be deducted at checkout
---
Costumes
---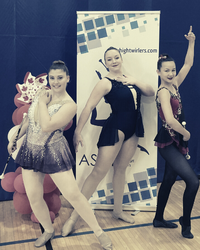 All individual costumes should be worn with beige Jazz shoes and beige tights. Bodysuits with or without skirts are perfect for Pre-Events, Medley, Solo, 2-B, 3-B. Costumes with pants are appropriate for Solo Dance Twirl, Artistic Twirl, Artistic Pair, Freestyle and Pair only.
Need costumes? Check our ASHT Facebook page for used costumes at great prices or head to Attitude Dance Wear & Costumes Ltd. where you will find new and used costumes or can have one custom made.
Please make sure you ALWAYS have a black bodysuit packed for competitions just in case your group has a costume malfunction and bodysuits need to be worn instead. Do not wear tights with runs in them and no underwear under tights please! Absolutely no bra straps showing! Make sure all accessories and bling are secured well.
Compulsory Event: Level B & C must wear either a plain black bodysuit or the official CBTF compulsory bodysuit. Level A Compulsories & Short Program athletes must wear the official CBTF Compulsory bodysuit.
---
---
Hair & Makeup
---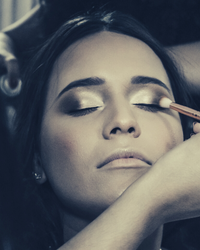 Hair: Long hair must be secured back in a tight bun or high curly pony tail. Please ensure all chunky bangs and fly aways are hair sprayed down completely all day!
High Curly Pony: Create tight curls either by rolling slightly damp hair in small foam rollers and allowing to dry overnight (note that "dirty" hair holds the curls better and you will need to tidy up the loose hairs from the pony with hairspray in the morning), or with a spiral curling iron if your child's hair holds curl well. Make sure to spray the finished curls with hairspray so that they will last for the day of competition! If you cannot see the curly pony from the front, your pony is not high enough.
Make-up: All athletes must wear make-up: Blush, lipstick, mascara, eyeliner etc. Make-up must be reapplied throughout the day! And "yes" this includes lip stick! Note: you do not need to use specific brands or false eyelashes. Check out YouTube for some basic stage makeup tutorials.
---
---
What to Pack
---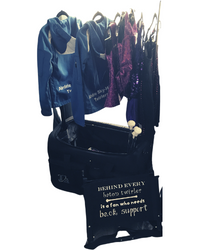 Remember to pack the night before:
Clean Baton(s) – no stickers, all costumes, black body suit, emergency sewing kit, clean tights, extra tights, clean jazz shoes, hair pins, hair net, hair clips, hair spray, make-up, towel, track jacket, black yoga pants, healthy food, water.
Baton Tape: CBTF regulations state that baton tape can only cover 1/2 of the baton shaft. To figure out how to tape your baton, measure the shaft of your baton and divide that number by 4. Then locate the centre of your baton and the tape can only extend 1/4 of the shaft length from this point. Tape should be the twirl baton tape sold at East Side Sports. Black electrical tape can be used to secure the ends of the tape provided it does not pass the 1/4 mark from the centre of the baton.
---
---
Parents
---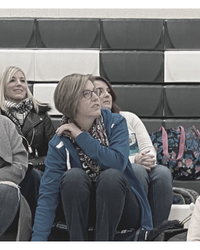 Please remember that you are not allowed in the practice gym or on the competition floor. Under no circumstances are you or your athlete allowed to approach the judges. If you have a question or concern – let the ASHT coach know and they will handle it in the correct and professional manner.
All parents and athletes are expected to adhere to our Code of Conduct.
It can be a long day (especially for the competitive athletes) so plan for it with plenty of water, snacks and patience! A great way to pass the time is to help out. Competitions can only happen with the help of volunteers so make sure to make some time to help out!
---